How to Hang Plant from Ceiling without Drilling?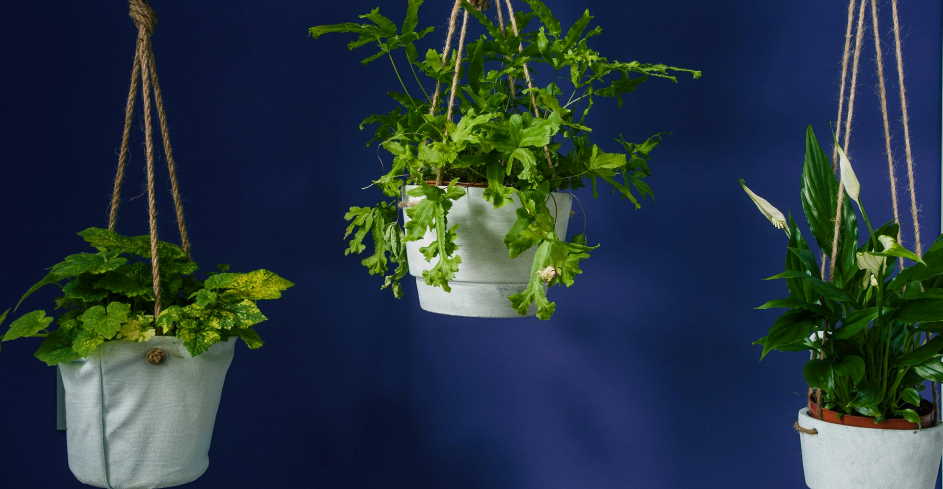 Decorating your house is something really personal as it shows your personality. Adding colors to your house plants can become helpful surely. Decorating your home with nature not only looks aesthetic but improves your health as well.
We are assisting how to hang a plant from the ceiling without drilling for better interior design. If you are a nature lover, but due to lack of space, you are unable to add plants to your house, then plant from ceiling without drilling can be chosen surely, as mentioned below.
Hanging plants from ceiling without drilling!
Hanging different plants in your apartment would be great for adding to aesthetics along with adding greenery to your house.
Using S hook
One of the clever methods to hang plants to your ceiling without drilling is using S hooks. Without putting any holes into your walls, you can hang plants in the apartment for a proper look. For choosing different plants' inspiration, you can look into the internet for creative ideas, and an accurate pick of plants can be smartly hanged with S hooks.
Macramé hanger
People have been greatly obsessing over the macramé hanger as a trellis of sorts that look super cute. Also, your plants look like growing up. S hooks can also be used for supporting the plants. You can practice out easy peasy look surely for decorating your home with nature as well as saving valuable floor space.
Shelf planting
If you want to add plants without drilling machine, then you can pick for the shelves of your house where you can place your plants without much hassle. It is good for the organization, as well. Using unfinished woods for the plants would be helpful as your plants would do the job.
String and sturdy decorative branch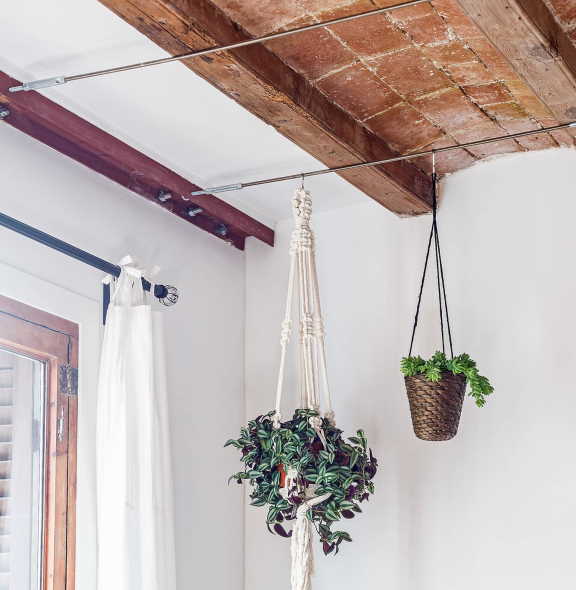 For decorating simpler things into something better, you can use the string and sturdy decorative brunch that create an eclectic boho style, which makes your apartment look more like home. If you are a passionate planter, then choosing for string and sturdy can help you to hand the perfect plants to your home.
Thus, by making use of corner plant hanger, strings, S hooks, and many other ways, you can make your house look great with plants' interior. You can be picky regarding any of the ways enlisted above for adding nature to your place and saving your valuable floor space by hanging plants with the ceiling.